Virtual Meetings are Here to STAY
Workforce planning experts, urban planners, investors and business leaders agree. The way we work has changed.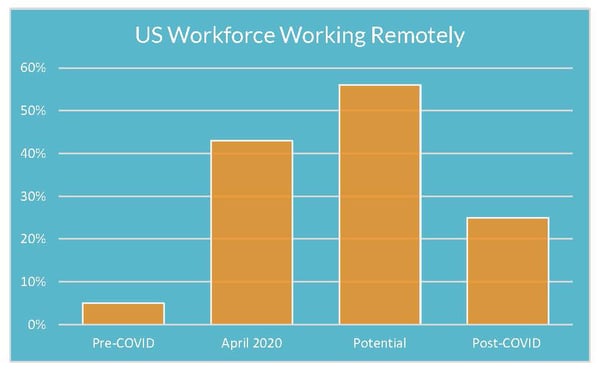 ---
For those with responsibility to organize and lead planning efforts the implications are mixed.
On the

PLUS

side:

On the

NEGATIVE

side:

Remote meeting technology

and capabilities are maturing rapidly within organizations.

Burnout

from virtual meetings has grown rapidly and does not show any signs of mitigating.
---
Factors Impacting Remote Working Burnout
From Philip Arkcoll of Worklytics
There are more meetings for remote workers.
Meetings are UP 23%.
Remote workers report more interruptions from email and team communication tools such as Slack and MS Teams.
Disruptions are UP 34%.
Focus time is DOWN 29%.
People working from home report they are working longer hours.
34% report a LONGER WORK DAY.
A 23% increase in AFTER-HOURS EMAILS.
---
These times of uncertainty and change mean that strategic thinking is happening more than ever.
We are past the initial days of the pandemic; where options did not exist. Now leadership teams must stay flexible while they think strategically about how to make shifts.
Their decisions could position their organization for a big leap ahead or put its future at risk. To build the best response plan, leadership teams need to activate the creativity, talent and deep expertise within their organizations. The tool most widely used to coordinate this input is (yet another) a virtual meeting.
---
Causes of Virtual Meeting Burnout
The constant strain of focusing your vision at a monitor screen for extended periods of time is a leading factor in virtual meeting exhaustion. In a meeting room you can look at the presenter, at the screen or monitor projecting a presentation and then to a participant making a comment. Each of these shifts provides the opportunity for your eyes to break from one focus and shift to another, this reduces eye strain and fatigue.
Another source of burnout is the technical nature of these meetings. When there are multiple participants the meeting leader must ensure that each participant has entered the virtual room and is able to participate. This often results in tedious delays as one or two participants are guided through technical problem-solving.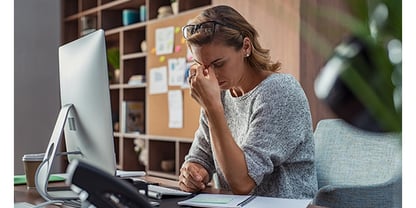 Meetings often have a straggler; someone that comes in just as the meeting is about to start, but this usually does not stop the meeting from proceeding as planned. The broadcast nature of and the specific mechanical requirement for participating means that all stops until everyone is ready. For the majority that are waiting, it is a time waster and will cause participants to disengage.
Lastly, one of the most exhausting aspects of virtual meetings with groups of participants is their broadcast structure. It is estimated that 40% of the US population identifies as introverted. While, not the majority, it is significant. Depending on your industry, you may have a higher mix of introverts to extroverts. Virtual meetings don't provide much of a hide out for introverts that prefer the back tables in large conference rooms and often only speak during small group discussions. Large groups of people drain the energy away from introverts.
Virtual planning meetings tend to be longer than a problem-solving or update meeting, and they often have groups of as few as 15 to as many as 30 participants. This many faces seemingly engaging with an introvert will completely zap their energy, meaning your planning will not get the benefit of their insights and expertise. I have to say, that even as extrovert, I find group virtual meeting draining.
---
As experts in group planning, we immediately recognized the issues teams will face now that in person off-site meetings are out of bounds for the foreseeable future.
Pandemic or not, businesses need to create plans for their next year.
Leadership teams must think through how the world has changed, and how they will respond to thrive and grow in light of these changes.
Teams must breakdown their goals and build collaborative plans to meet or exceed them.

While we are all rapidly becoming very well acquainted with the technology to connect virtually, we are missing the core techniques and tools that can transition a virtual meeting into a virtual planning "off-site."